Bullitt Cargo Bike Box
Plywood forming using digitally designed and manufactured forms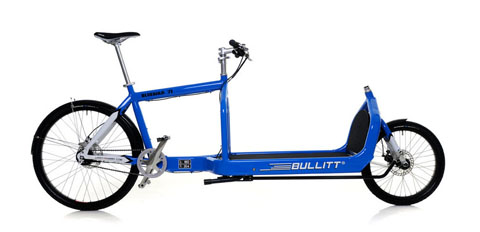 The Bullitt cargo bike, made by Larry vs Harry, is a beautiful thing but I wasn't really into the look or the expense of the standard panelling for the cargo area that they sold as optional extras. So I set out to make my own out of plywood, Eames-style.
The first step was to make the floor panel out of 9.5mm ply, and the front and rear panels out of 6.4mm ply. These were just cut quickly by hand.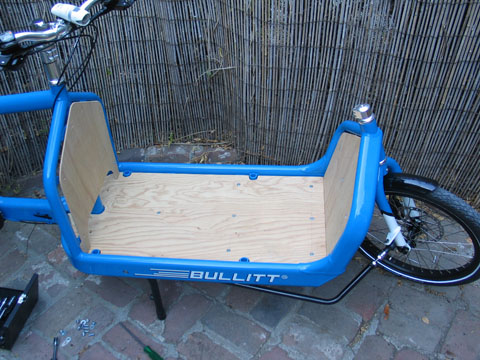 The next step was to deck it out with an electric kit from ebikes.ca (9C front hub motor + 48V 10Ah Lithium battery pack + 25A controller + Cycle Analyst)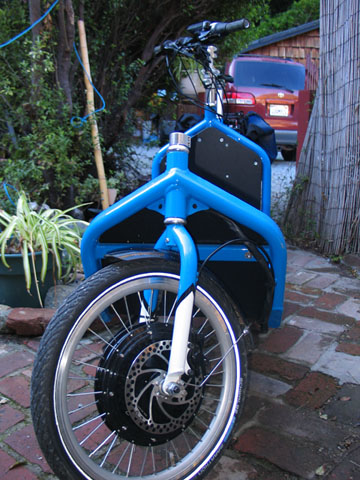 I couldn't find a digital model of the frame so I modeled the front-end in Autodesk 123D beta9. This product ended up as 123D Design which couldn't open models from beta9, so I imported it into Fusion360. I played around with the shape of the side panels until I got the curves to match the shape of the frame.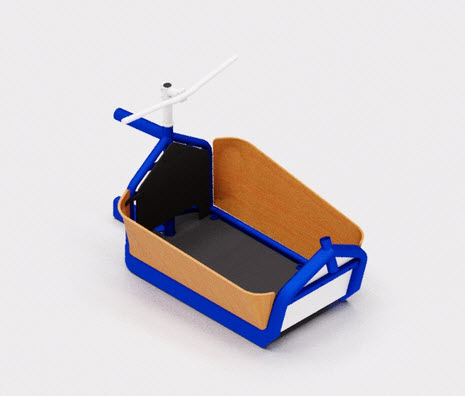 The model is available in the Fusion360 Gallery
I then modeled a form to bend the plywood around.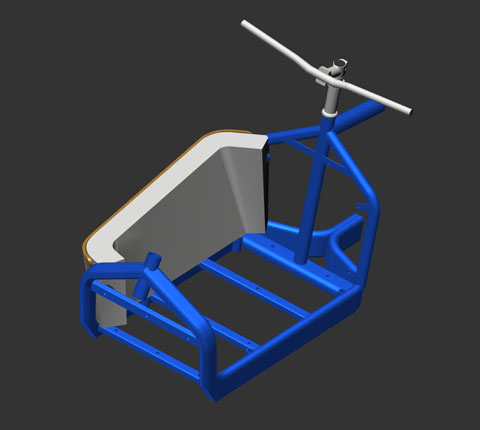 The model of the form was exported and then imported into 123D Make to come up with a plan for building it out of multiple layers of MDF.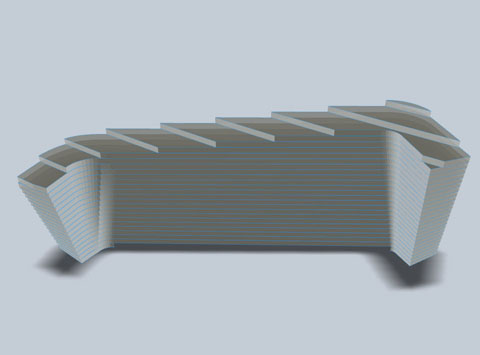 The 123D Make project is in the 123D Gallery
I changed the layout of the pieces to fit better onto two 600mmx600mm sheets of MDF. Here's the Illustrator file
I cut the layers out of 12.7mm MDF using a ShopBot at TechShop, and glued them together. Two forms were needed, so the second was made with mirrored versions of the design files.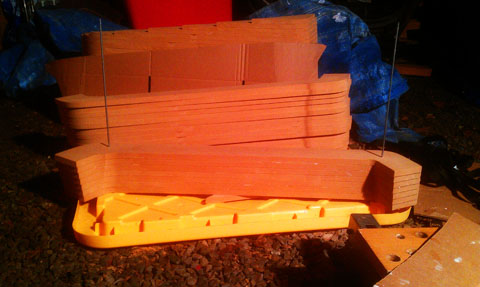 The panels were made out of three 3.2mm thick plywood sheets glued together and bent around the form while the glue was wet. The three panel sheets were sandwiched between two more sheets for protection during the bending process. The sheets were bent using clamps and ratchet straps. It was a difficult process to make sure that even pressure was applied around the curves.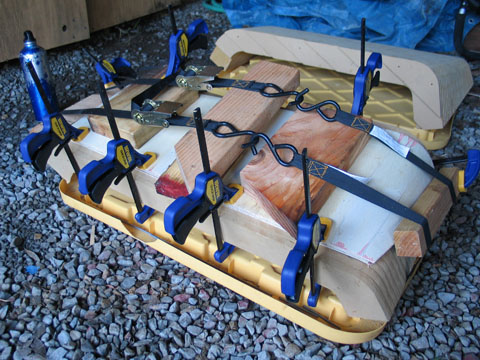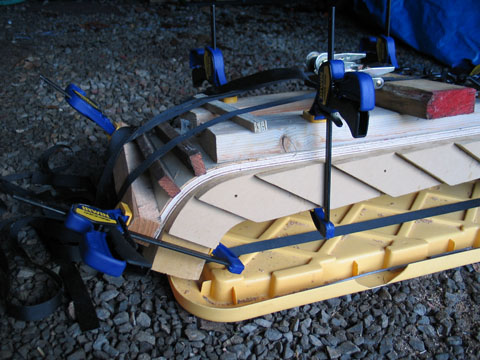 Once dry there was a fair bit of manual shaping of the edges needed to fit the frame perfectly.
Aluminium brackets were bent by hand and combined with off-the-shelf hardware to fit existing mounting points in the frame.
... and then coated with that liquid plastic stuff. Each panel can be quickly removed with only two wing nuts.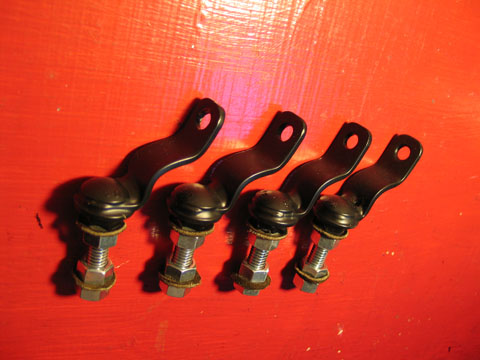 We were originally thinking we'd paint them, but liked the woodgrain look, so finished them with a strong waterproof wood treatment.