Monday, July 30th, 2012
A big remotely-operated tilting ball maze game powered by Arduino and Processing.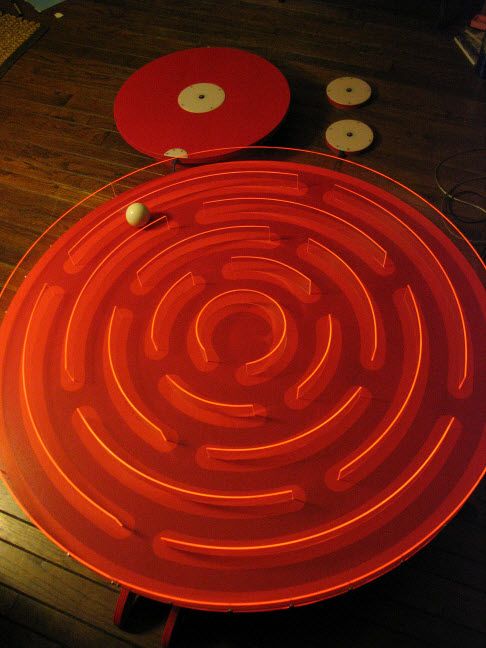 The details of the build can be found on Instructables:
http://www.instructables.com/id/Big-Ball-Maze-Game/
It can also be controlled by Android devices.
The Android app can be downloaded from here:
www.origamata.com/ballmaze/BallMaze.apk
Contact me for more more info:
david <at> purplefurr <dot> com
.